Lately it´s becoming more common to hear about bohemian weddings or "boho" weddings, as they are known, a style that has become a trend in recent years because it focuses on the natural, but combines romance, simplicity and elegance.
Why Make my Boho Wedding in Los Cabos
If you still do not know the trend of boho weddings, continue reading because today we will tell you more about them; which are the classic outfits of these weddings and why to make a boho wedding in Los Cabos. Let´s Start!

What is a Boho Wedding?
A "boho" wedding reminds us of the nineteenth-century novel´s wonderful weddings. It is a style that fuses the hippie fashion features with nineteenth-century fashion, resulting in a vintage party, with a sophisticated decoration, where nature prevails together with aesthetic details that transport us to other times.
Being so elegant and natural, at the same time, they are also known as "boho chic weddings", which are usually celebrated outdoors, in natural environments such as a beach, in the middle of the forest, in gardens illuminated with torches and decorated with large ribbons … The options are as varied as your imagination, and you can even recreate classic wedding scenarios in authors style´s such as Jane Austen.

There is no more special memory than having a "boho wedding" in Los Cabos, an exotic destination, with beautiful landscapes and spectacular weather to set a bohemian wedding. The culture, the food and the beach provide what is necessary to celebrate the marriage union and, at the same time, give yourself a holiday for the couple and all the guests.
If you are looking for a destination for your boho chic wedding, Todos Santos, Baja California has it all: location close to the United States, international airport just an hour away, proximity to other tourist destinations, incredible landscapes that combine the beauty of the sea with desert areas, colonial buildings, in addition to having bohemian touches in every corner of this magnificent typical Mexican Magical Town.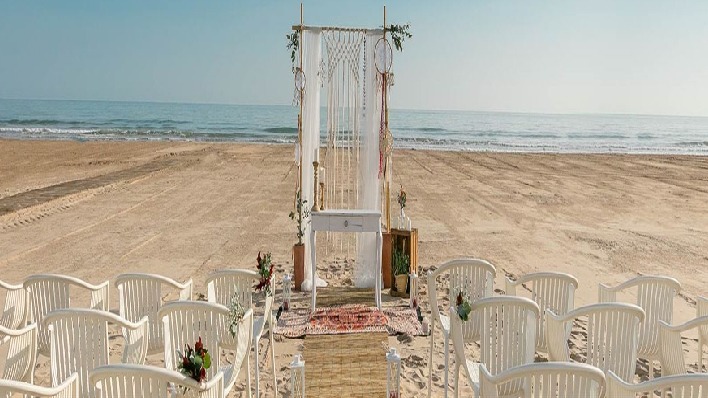 In addition, weddings in Todos Santos can be as elegant and exotic as you can imagine: day, night, on the beach, in a spectacular lounge, outdoors with the sea in the background.
Boho Wedding Trends 2022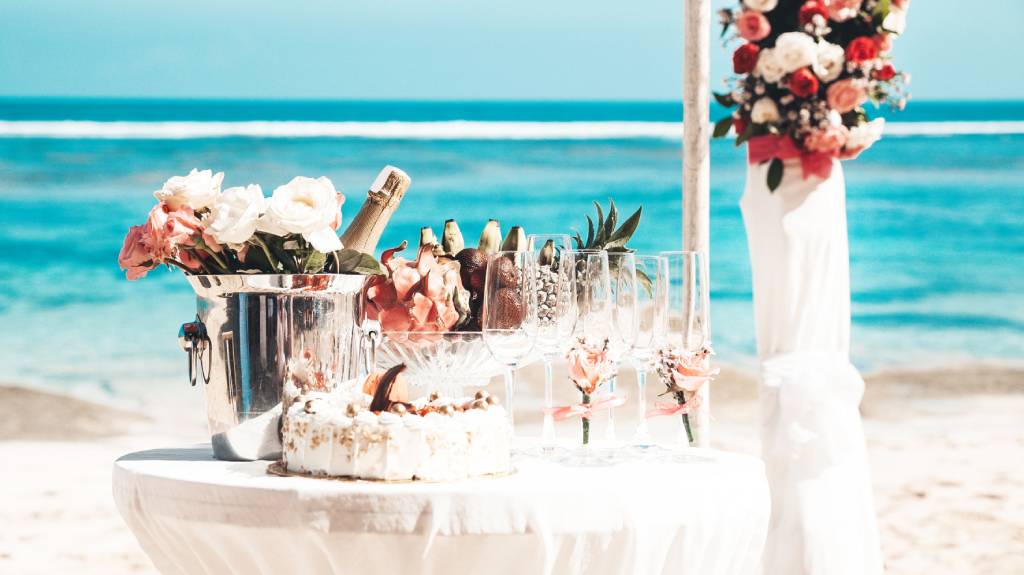 Boho weddings are Millennial´s and Centennial generation´s favorites, who are closer to nature, simplicity and elegance, but also seek to care for animals and sustainability. Therefore, in boho weddings it is customary to make original gifts for the guests, use torches or candles in the lighting, give healthy and fresh menus, among other details that allow you to customize the wedding according to the bride and groom´s personality and tastes.
However, as the boho weddings priority is the bride and groom´s nature and style, there is no defined trend in colors, decoration or food type, since these weddings also add ethnic elements, therefore, we can find barbecue, buffet or cocktail receptions.

Boho Wedding Decoration
The main inspiration source for a boho wedding is nature, so flowers should predominate in bouquets, crowns, centerpieces or in water containers. Here it is not necessary to pay for very expensive and ostentatious floral arrangements, since wildflowers, homemade ornaments and even still life are favorites.
Candles also play an important role in these weddings, either with large chandeliers to decorate and illuminate the living room, or with candles for each table, and even bonfires and torches.
Depending on the menu, you can choose classic, antique tableware with gold edges or vintage decorations, while the tablecloths and fabrics that decorate the place should be in pastel or light colors.
The musical setting is usually with live groups playing trova, classical music, or instrumental to generate a relaxed and very special atmosphere.
Wooden arches, carpets, curtains with lace or macramé, dream catchers, rope lights, are other decorative elements typical of boho weddings.

Boho Wedding Dress Trends
In boho weddings, the most important thing is the image and the bride and groom´s attire is key. Women usually choose loose, comfortable wedding dresses, with layers that move with the wind, combining with bohemian details such as lace and transparencies that highlight beauty and femininity, and are combined with natural flowers or vintage jewelry with sentimental value. Makeup and hairstyle is usually natural, allowing it to move with the wind and hardly noticeable.
Men usually wear suits in light, brown or beige tones, with light fabrics, fun prints, suspenders and sandals or Swedish shoes to be comfortable in the sand.
These elements are key to a boho wedding, but we recommend having a wedding planner to know more details that reflect values such as peace, nature, free spirit, spirituality and tranquility to achieve your dream event.
In Guaycura we are a Boutique Hotel in Todos Santos, Baja California where you will find the ideal place to make your boho wedding or spend your honeymoon in Cabo San Lucas, with all the details that your event deserves for such a special day. Write to us through our contact form where we will gladly assist you.