Starting life as newlyweds deserves a big celebration where both can connect and live unforgettable moments in this new life´s stage. How about celebrating on a beach with beautiful views, incomparable gastronomy and other benefits that you will find in Los Cabos .
We will give you five reasons to prepare your honeymoon in Los Cabos:
1.- Many possibilities of Entertainment
In Los Cabos you will find a huge variety of entertainment options for your honeymoon. You could take tours to visit beautiful places such as La Paz; a city located 2 hours away from Los Cabos, and where you can see the sunrise on the boardwalk, visit the rock formations of Balandra beach and swim in its crystal clear waters. You could also visit the Isla del Espíritu Santo (The Holy Spirit Island ) or Isla de las Perlas, (Pearl Island) named for the amount of oysters that Hernán Cortés found in that place.
In addition to beautiful landscapes, on this island you will be able to do sport fishing, kayaking, stand up paddle board (SUP), snorkel, swim with whale shark and sea lions or dive to discover the natural reefs and the marine flora and fauna diversity.
2.- Extraordinary adventures
If you ever promised your partner to take her to the end of the world meaning an amazing place, here you can make it happen, and you will also be able to share great adventures. The Monumental Arch of Cabo San Lucas, declared a World Heritage Site by UNESCO, is also known as the Arch of the End of the World since it connects the Sea of Cortez with the Pacific Ocean and, to reach it, they must navigate by boat, so the experience is wonderful and unforgettable.
Another incredible experience that you will be able to experience is in Cabo Pulmo, where you will be able to see the whales dance as they emerge with enormous jumps. Here you will also find a coral reef more than 25 thousand years old. It´s a unique coral reef located on the eastern Pacific coast, where endemic species such as manta rays, octopuses, turtles, seagulls, pelicans, among others, inhabit.
At Cerritos beach, located in the Magic Town of Todos Santos, you can search for the perfect wave and go surfing. But, if it is your first time with this sport, do not worry, as you will find surf lessons that will allow you to take advantage of this experience.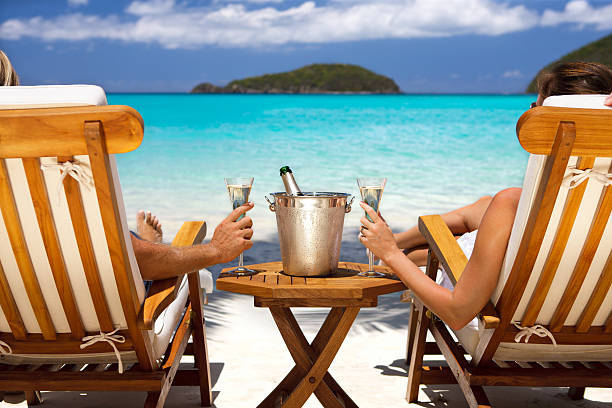 3.- The best places for romance
Although all beaches have their charm, Playa del Amor (The love Beach) is the ideal place to spend the best moments with your partner. This natural space with crystalline waters in different blue tones and white sand is very close to the arches, and is the scene of tourists seeking relaxation, intimacy and peace moments.
If you were looking for a perfect setting to read your wedding vows during the sunset, you will find it here, and you will be able to forget all the stress that the wedding preparation left you.
El Mirador, in Todos Santos, is a beautiful place where you can observe an incredible natural phenomenon: the rising of the moon that coincides with the setting of the sun, and which will surely be the perfect start of a life as a couple.
4.- Art and culture
If you are a couple who love culture and traditions, in Los Cabos you will find the Magical Town of Todos Santos, where there are countless tourist attractions, artistic and cultural events, as well as colonial buildings that will leave you speechless.
Another option is in the Sierra de San Francisco where you can visit the cave paintings, which are pre-Columbian murals in the Biosphere Reserve; where you will find the Great Mural, which is the largest in the whole world.
5.- Gastronomic experience
One of the best experiences in Los Cabos is to try the variety of South Californian dishes such as chocolate clams, damiana margarita, among other typical flavors of the area.
If you are thinking of spending your honeymoon in an unforgettable destination, Los Cabos is for you.
In Guaycura Hotel you will find the best place to spend unforgettable days with your partner. Our facilities will allow you to enjoy and connect as a couple in a relaxed, peaceful and private atmosphere.
We invite you to browse our website and learn about all the options we have to make your honeymoon unforgettable. Book easily and safely.